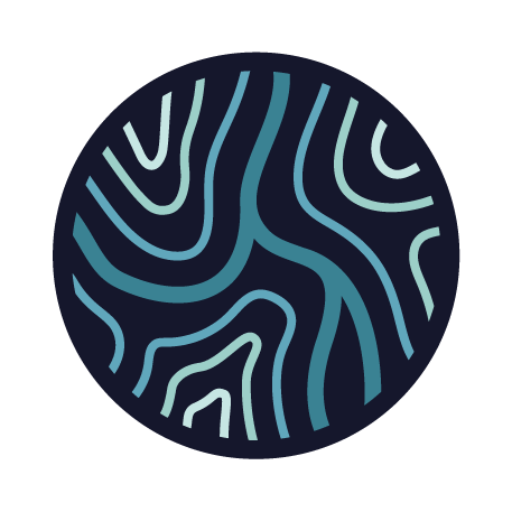 Mark Nelson began serving as the executive director of Three Rivers Collaborative in January of 2021.  Mark planted a faith community called Crossings in downtown Knoxville in 2007, and he served as lead pastor until he began his transition to TRC. He is continuing in a mentoring role at Crossings through 2021 as a new lead pastor is transitioned in. His ministry experience also includes seven years of youth ministry in Knoxville and ten years of campus ministry at Purdue University in Indiana. In 2019 he co-authored Reframation: Seeing God, People, and Mission through Reenchanted Frames with Alan Hirsch. He serves on the boards of Forge America, Forge Global and Church Partners of the Smokies as well as being a part of the leadership of 100 Movements Publishing. Mark is a 1987 graduate of Johnson University. His wife, Dr. Monica Nelson, leads the pre-nursing program at Johnson and they have three grown children.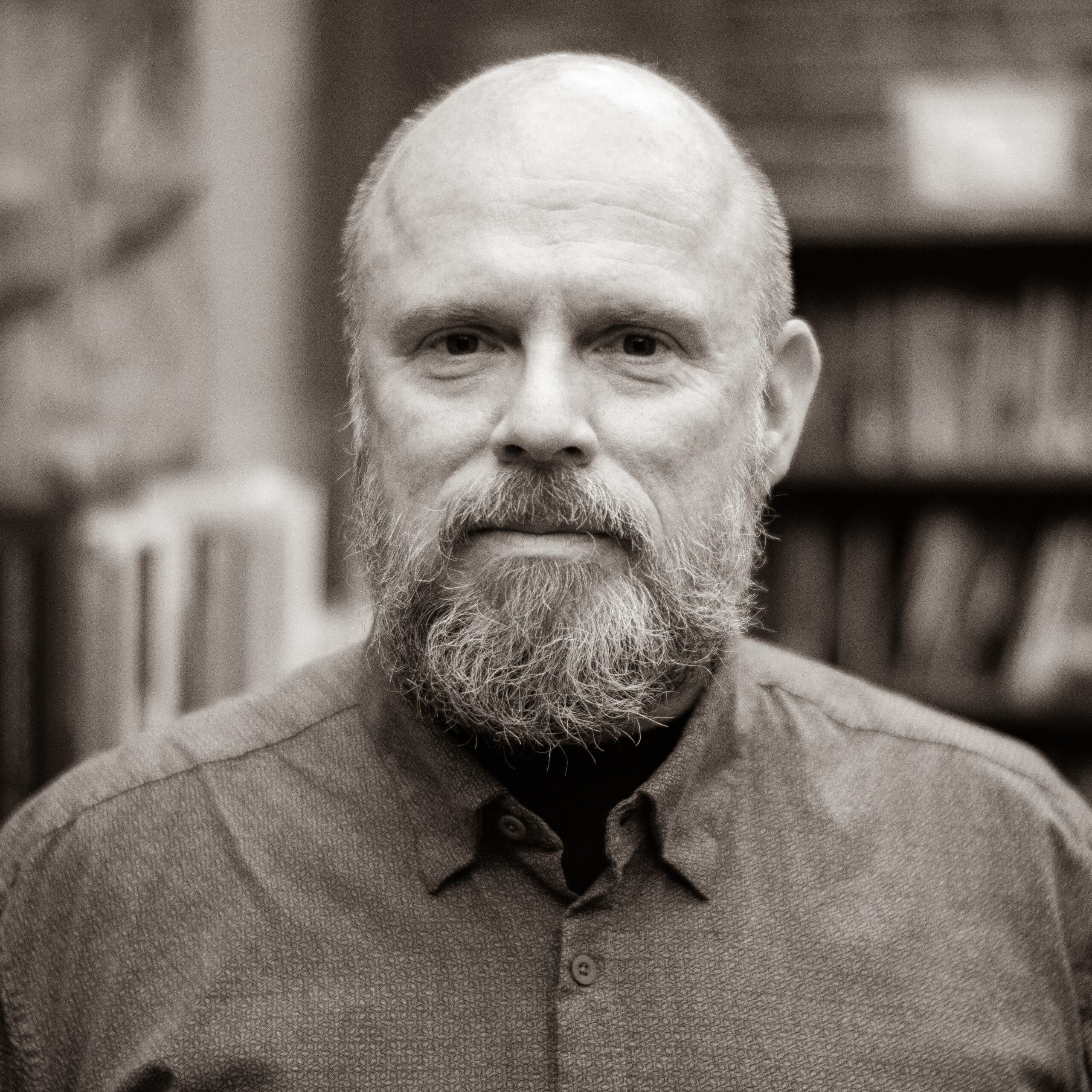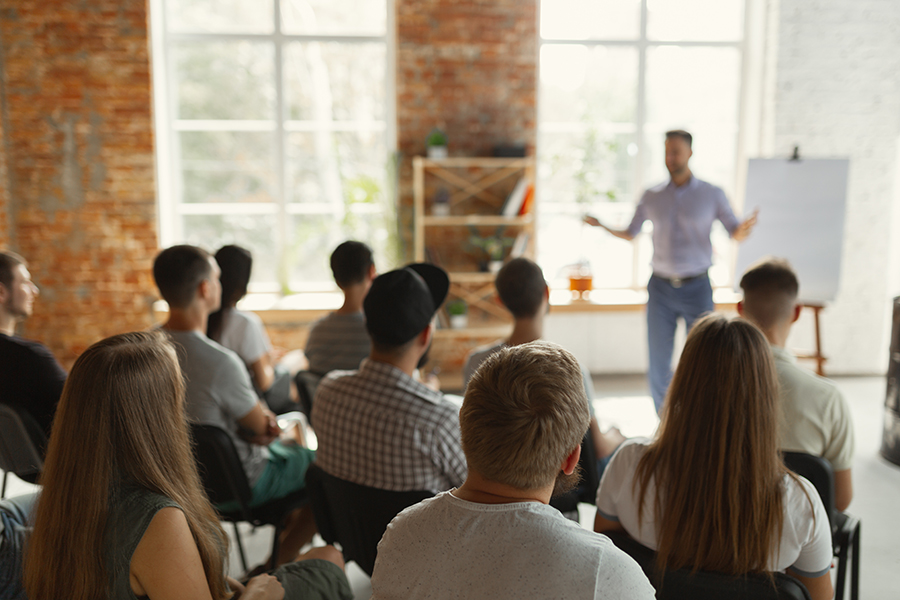 Each Learning Community of Three Rivers Collaborative will employ and resource with various facilitators, coaches and consultants, utilizing their unique skill sets and expertise to come alongside each church, cohort and learning community.
Depending upon the individual identities and makeup of each church, their needs and their goals, we will match each cohort with the best-suited coach and facilitator as they work their way through the reframing, relearning and releasing process throughout the 12-month Learning Community.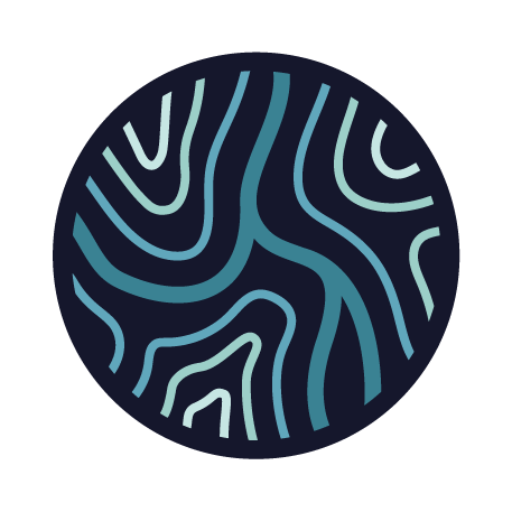 Three Rivers Collaborative is incredibly fortunate to have partners in ministry throughout the world.
Some will work with TRC day-to-day and others have committed to come alongside TRC and partner with resources, knowledge, and experience.
These organizations include:
100 Movements
mission is to reanimate church movement by deeply embedding six "movemental" capacities (mDNA) into the culture and practice of 100 key churches and organizations.
Forge America &
Forge Global
partners with the local church to mobilize the people of God to participate in the everyday mission of God, providing training and resources for church leaders to move from maintenance to movement, creating a discipleship culture and developing pathways to see new mission initiatives.
Church Partners
of the Smokies
exists to be a catalyst for the mission of God by changing lives and communities through planting and serving churches. Resources provided include funding, management and coaching support, and leadership development. 
100m Publishing
is a collective of writers, editors, thought leaders, and missional practitioners who passionately seek to equip the church in discipleship, mission and movement.
Creo Ventures
helps Christian entrepreneurs advance their ventures through world-class coaching, courses and community. They work to grow the Christlikeness and competency of the entrepreneur and help develop the culture and capacity of the venture.
Johnson University
exists to educate students for Christian ministries and other strategic vocations framed by the Great Commission in order to extend the kingdom of God among all nations.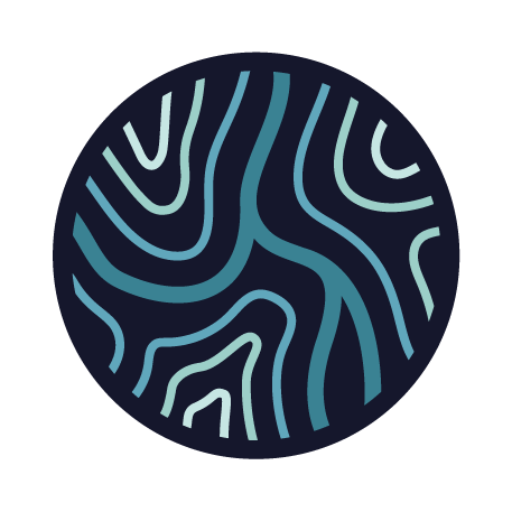 Alan Hirsch, Founder of 100Movements, Forge Mission Training Network, and The 5Q Collective
I am pleased to support the vision and work of Three Rivers Collaborative.  This work is especially encouraging and in line with my existing work developing movement within churches. 
Missional church movement, specifically with a focus on innovation, is the heartbeat behind my ministry and guides the work I pursue daily. It is this passion that fueled the founding of the 100Movements organization to help transform churches through a process of deep change. My work with these churches has helped them become dynamic churches balancing their missional work with a sustainable model. 
The process behind 100Movements involves empowering churches to discover and transform their DNA to create authentic and transformative worship and missional engagement. It is that process that I bring as a facilitator to the Johnson team, to help guide churches through their own transformation of developing a missional mindset, to accomplish the work God has set before them. 
I am honored and excited to be a part of this effort, and Three Rivers Collaborative (as part of Johnson University) is uniquely positioned within the Knoxville region to lead this movement. With Johnson's history in congregational ministry and their continued dedication to developing leaders within ministry, they are a perfect fit for this type of work.
Daniel Overdorf, President of the Board, Church Partners of the Smokies
The Church Partners of the Smokies (CPotS) is honored to partner with Three Rivers Collaborative. This initiative aligns well with the mission of CPotS, which "exists to be a catalyst for the mission of God by changing lives and communities through planting and serving churches."
Since 1952, CPotS has planted 45 congregations throughout eastern Tennessee and surrounding regions. Through most of our history, we focused exclusively on planting new churches.  Seven years ago, we expanded our mission to include serving existing churches. We offer consulting, workshops, seminars, and other learning opportunities for pastors and leaders.  We are excited to partner with Three Rivers Collaborative and Johnson University to further this new and critical aspect of our mission.
This partnership will increase the synergy that already exists between CPotS and Johnson University. Since its inception, the leadership of CPotS has included Johnson University personnel. I serve as the current president of the board of CPotS, and I serve as the Director of Preaching Ministries and Professor of Pastoral Ministries at Johnson University. 
CPotS and Three Rivers Collaborative share a passion for equipping churches to minister to their communities in ways that are nimble, innovative, and consistent with their identities to reach people in a constantly shifting culture.  Both organizations equip churches to understand their contexts, focus on their unique missions within those contexts, and implement strategies for effective ministry.  CPotS is thrilled to partner with Three Rivers Collaborative in this effort.
Rich Robinson
This vision and work of Three Rivers Collaborative is in line with our area of experience and expertise of developing the leadership for health and growth of churches, and we feel is vital to the health and life of the church in the twenty-first century. 
As 100Movements, we work to create resources and training processes around key components of movement dynamics (e.g., disciple-making, missional incarnational impulse, organic systems), all of which help churches transform their culture and praxis. It is in these areas that we actively invest in the work of Three Rivers Collaborative as they work with churches, and because we believe these dynamics are crucial for the future of the church, we feel this is a significant and important endeavor Three Rivers is embarking on. We work at various leadership levels – with individual leaders, teams, and whole congregations – again, all of which will be utilized by Three Rivers as they engage in this work.
It is vital to edify and equip the church to engage and connect, and then to catalyze change and partner with the local community to bring about good news. We, as the 100Movements team, are all grounded in local pastoral ministry, and have a heart and passion for the local church. We see this in the ethos and efforts of Three Rivers Collaborative and fully endorse their vision.
We bring numerous years of local church ministry, and a wealth of training tools, resources, and processes within any training context with which we engage. We have high regard for both Johnson University and Mark Nelson, feel that this proposal is timely and significant, and are privileged and excited to partner and invest in the project.
Pastor Daryl W. Arnold
I am pleased to support the work of Three Rivers Collaborative. This work is especially encouraging and in line with my ministry here at Overcoming Believers Fellowship. My wife, Carmeisha, and I founded OBC in 2003 for the express purpose of reaching the lost, the marginalized, the voiceless and the impoverished. We have seen the hand of the Lord exceed any and every envisioned expectation. The Lord has favored us in building His Kingdom. 
It has been a joy to partner in the past with Johnson University as they have shed their historic isolationism and begun to partner with church and community leaders in Knoxville. I currently serve on Johnson's Community Advisory Board. 
Churches across Knoxville are seeking God for new ways to revitalize their congregations and equip them to reach a new generation. This learning community comes at a perfect moment as we face not only the challenges of a hurting city, but now one plagued with Covid-19. I am honored and excited to be a part of this effort and believe Three Rivers Collaborative and Johnson University is uniquely positioned to lead this movement. With Johnson University's long history of training students for ministry in local congregations and their new commitment to partnering with churches from throughout the city and across the denominational spectrum, they are a perfect fit for this type of work. The Three Rivers Collaborative is exactly what Knoxville needs at this crucial moment. 
Ryan Hairston, Forge America, National Director
I wholeheartedly support the work that Three Rivers Collaborative is proposing through the Lilly Endowment's Thriving Congregations Initiative. 
Every year I work with hundreds of congregations across the country. As I do this, I continually hear pastors ask for help. They are longing to see disciples made, their congregation thrive, and their community transformed but have little clarity on how to see this come to fruition. These leaders know their churches must adapt and innovate but are unclear on the way forward. This is where I believe Three Rivers Collaborative is perfectly situated to lead in this effort. 
In my work with Forge America, we have developed tools, resources, and pathways that help established churches adapt to a changing culture, see disciples made and mobilized into mission, and innovate new church expressions that transform neighborhoods, networks, workspaces, and third spaces. I bring these tools, as well as the stories of transformed congregations and communities to assist Three Rivers in accomplishing their vision for the church in North America. 
I count it an honor to be part of this endeavor and am excited for how God will use the influence of Three Rivers to make a lasting impact.
Dr. Brad Brisco
, National Director of Bivocational Church Planting North American Mission Board
I want to express my enthusiastic support for the work of this new initiative of Johnson University—Three Rivers Collaborative.  I have worked with church planters throughout North America for the past 20 years. During that time, I have become convinced of the need for greater creativity within the church. In an increasing missionary context, the church must become an incubator for missiological and financial innovation that leads to the starting of new expressions of church. I believe Three Rivers Collaborative is in a unique position to provide the leadership for this endeavor. 
Over the past several years I have had the privilege of developing multiple training systems for church planters, as well as existing churches, to engage more fully in mission. It is these resources and experiences that I bring as a consultant to assist Three Rivers Collaborative in accomplishing their vision for the church in North America. I am very excited to be a part of this effort and look forward to what God does through the influence of Three Rivers and Johnson University.
Anna Robinson, 100m Publishing
We are pleased to endorse the work of Three Rivers Collaborative. This work is especially significant as it will produce vital learning which can be shared with the wider body of Christ. 
As a hybrid Publisher, we leverage all the freedom and opportunity of the self-publishing world (maintain intellectual property, ability to print-on-demand, freedom for author/authors for derivative work) with all the quality and rigor of a publishing house process (readers council, layers of editing, high-caliber design and delivery).
The process behind 100M Publishing involves empowering authors or teams to discover and distill their ideas and learning into a framework and narrative that is accessible, engaging, and impactful in written form. It is our process that we bring to the Three Rivers team, to help guide churches and the team to catalogue and communicate their own transformational journey – and then to clarify, codify, and communicate this to a wider audience.
When embarking on a proposal such as this it is vital to first record the learning and then to interpret and synthesize the learning in order to communicate and share this learning for the benefit of others. 100M Publishing is excited to partner with Three Rivers Collaborative to be able to create resources (training materials, toolkits, and books) that will validate the learning, and disseminate that learning to a wider audience.
Chris Battle, Collective Farm Operator – BattleField Farm & Gardens
I am delighted to endorse the effort that is Three Rivers Collaborative. I believe this work is relevant to the needs of our community and complements the faith expression that is growing in the Knoxville area. The need for creative and innovative ministries in our churches is dire in a city where only 20% of its residents attend church on a regular basis. 
After pastoring for over 30 years and earning two master's degrees, I recently left my pastorate of a traditional congregation to do ministry in a more practical way. I planted a church whose mission is "to cultivate shalom wherever we are" by developing, encouraging, and empowering people to live out their God-given passion. I became passionate about food disparity in our community. This led to the development of 4 community gardens, a farmer's market, and an Urban Farm. BattleField Farm is my ministry; through it, I can meet a pressing need of providing fresh vegetables in the midst of a food desert, advocate for food justice and engage in meaningful evangelism and discipleship. 
I believe this partnership with Three Rivers Collaborative will be a great asset to the development of disciples in the missional work of transforming communities into the Kingdom of God. I am excited about the potential this partnership will bring to our community.
Hugh Halter, 
Board Member Forge America, 
Adjunct Northern Seminary Marketplace
I'm honored to be able to endorse the process that Three Rivers Collaborative has established. Having spoken to both staff and student body at Johnson University several times, I've come to believe both TRC and Johnson are perfectly positioned to establish and fulfill its commission to help congregational health throughout the Knoxville region and beyond.
I've been a contributing voice within the contemporary missional movement and have been working with hundreds of churches. Some of my work has been with some of the team of Three Rivers and some of my work has been with Alan Hirsch and others that Johnson will be partnering with. I am committed to help in any way I can as this is a unique time for the church and Three Rivers Collaborative can be a key contributor to the future health and expansion of the church in North America.